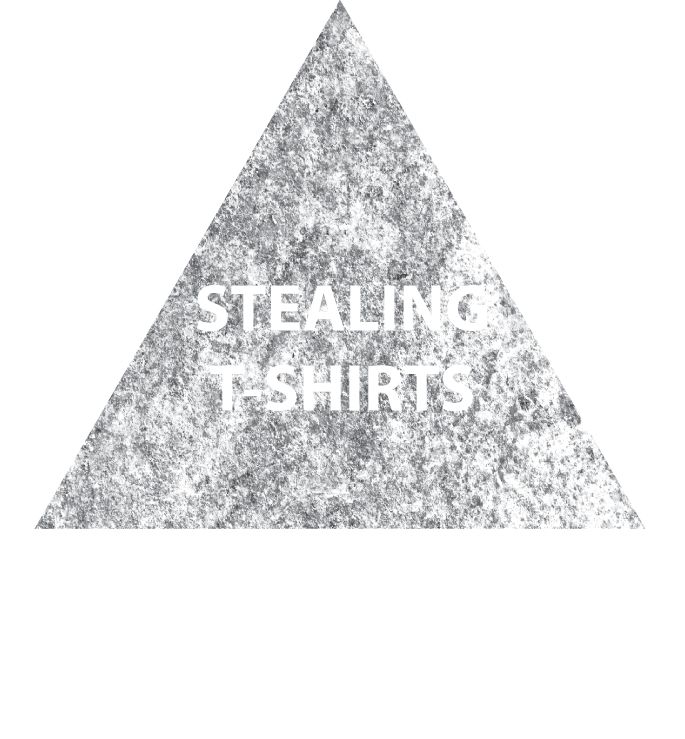 Hat > Boyfriends, T-shirt > Boyfriends, Coat > Ebay, Jeans > Topshop, Shoes > Dr Martens, Necklaces > Crow/Present, Pendant/Vintage
Not really stealing t-shirts, mind. Just stealing them off the boy, and I think you'll find that that's perfectly acceptable. Plus, I love Static-X, so it's win-win!
Wore this down to the wonderful Bristol museum today, so have a quick look at the latest Banksy piece that's turned up. Although, we're both not sure that it's really Banksy yet. Something doesn't seen quite right, but you never know. He lives to surprise, I guess!
I was lovely and warm, and perhaps the coat was a bit much whilst walking, but definitely came in handy sitting at the pub. And these jeans, god Topshop, i've had them years and they only JUST ripped at the knee, so good going. And just so happens that I like the rip on the knee, so har.
Hope you all had a lovely easter! Too much chocolate, anyone? I myself, had not enough, so am currently eating some Aero bubbles.